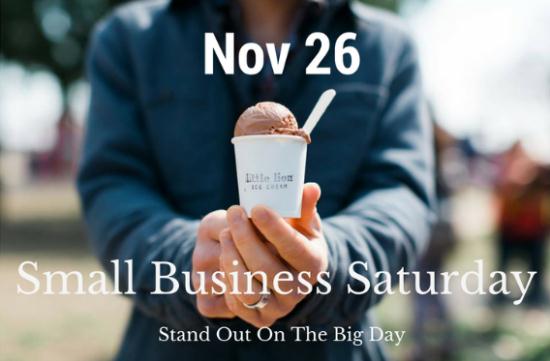 Nov. 25 is Small Business Saturday®, a day founded by American Express to help small businesses do more business. Created in 2010, Small Business Saturday has grown from an idea to a holiday shopping tradition. According to the 2016 Small Business Saturday Consumer Insights Survey, an estimated 112 million consumers reported shopping at small businesses on Small Business Saturday. This year, American Express, in partnership with the National Restaurant Association, hopes to make it even bigger.
Here are suggestions to maximize your participation efforts:
· Share on social media. Create "Dine Small" menu specials leading up to and on Small Business Saturday. Are you creating new dishes and specials every day? Get it on social media – publicize what's new and unique to you and your restaurant on Nov. 25 and beyond. Share using the hashtags #DineSmall and #SmallBizSat.
· Partner with other small businesses and showcase the tight-knit aspect of your community. Ask fellow small business owners how they have benefited from their Small Business Saturday participation, and cross-promote each other as you can. Syd Suntha, owner of Bread and Circuses food truck in Seattle, has done so and recalls, "From the business owners to the guests, everyone felt great pride in their community on Small Business Saturday and appreciated the opportunity to find companies that are local to them. I can't wait for this year!"
· Give customers a reason to do business with you. Go to ShopSmall.com/restaurant to gain inspiration. You can also access free marketing materials such as customizable email templates, social assets, website badges and window signage.
· Get on the Shop Small map, and help customers find your business. Qualifying small merchants who accept American Express credit cards will be featured on the Shop Small map, an easy-to-use customer resource that finds small businesses near the user.
Source: NRA.com