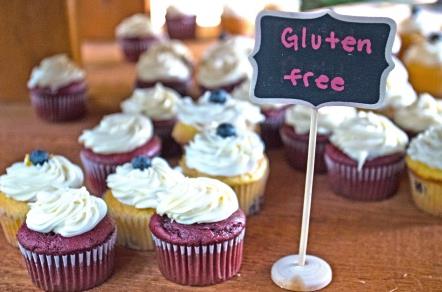 People with celiac disease, an autoimmune condition that damages the small intestine, are sensitive to gluten, a protein found in grains such as barley, wheat and rye. In the United States, approximately 3 million people have celiac disease, but only 5 percent of them are aware of it. Many others are gluten sensitive or gluten intolerant. Although they aren't celiac, they do suffer digestive symptoms after ingesting gluten. Treatment for celiac disease and gluten intolerance is to avoid foods that contain gluten.
Today, restaurants and restaurant operators are better educated about serving customers with food allergies, especially those with gluten issues. Many now offer a variety of menu items for their gluten-free guests to enjoy, and they have also taken steps to prevent cross-contamination between the dining room and the kitchen.
Here are five tips from Food Allergy Research & Education (FARE) to ensure your staff safely serves celiac sufferers as well as customers who are gluten-intolerant or gluten-sensitive:
1. Communicate the customer's allergy information and dietary needs to the entire team. Also, talk to the guest so he or she is reassured that you and your staff are aware of their food allergy and are committed to ensuring a pleasurable and safe dining experience.
2. At point of service, have the wait staff explain the ingredients and cooking techniques used to prepare the meal.
3. Be careful to check the cleanliness of tables and chairs in the dining room. It's important they remain clean and sanitized to prevent cross contamination.
4. Make sure ladles and tongs are in their right places so they aren't inadvertently placed with the wrong food. The last thing you want is for your guests to experience a reaction due to cross contact with items that have "touched" foods they may be allergic to.
5. Have your manager or chef deliver the order to the guest with food allergies. Also deliver it separately from the rest of the party's food. This way, you can avoid plate stacking, where several plates are balanced on the server's arm, and the food won't be next to another guest's plate containing an allergen.
Source: NRA.com